Beaded Bracelet
Oh no....This event is over. Find similar events like this one or other events at this location.

See all events

Thursday, June 22, 2017
1:00pm - 2:00pm
Cleveland Rocks and Beads
2499 Lee Blvd.
Cleveland Heights, Ohio 44118
216-932-3780

http://clevelandrocksandbeads.com
Kids Class!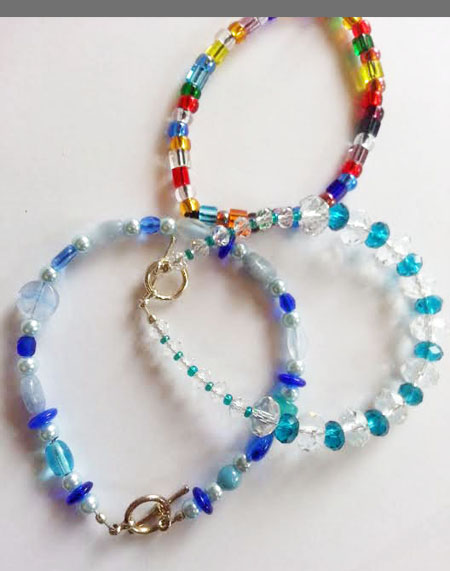 Beaded Bracelet


Learn basic beading techniques to make a colorful bracelet.
Choose between stretchy cord bracelets (easy) or a clasped bracelet (more challenging), depending on your ability to handle tools.
This class is intended for children age 8 and up. Children under 8 may take the class if accompanied by an adult.
Enrollment is first come, first served, with a maximum enrollment of 6 students.
$20, includes instruction and materials.
SPECIAL:
Bring a friend and
each student pays
only $15.
Call: 216-932-3780 to register and reserve a space in this class.
Categories: Entertainment, Family, Recreation, Business